Students! Help us decide which scientists and engineers should take part in the next event, and you could win a £20 voucher. All you need to do is take 2 minutes now to judge these 12 sentences.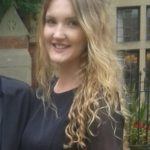 Thank you everyone! I have absolutely loved taking part a­­nd am really surprised to have won!
The ASK questions and the live chats have been really fun! They've really made me think about how to explain my work in an accessible way. They've also reminded me just how cool science is! Since I am a PhD student I spend all of my time studying one very specific area of physics, so I really enjoyed the questions that got me talking about different areas of physics. Questions like 'how do black holes bend light?' and 'are there particles that can go back in time?' were really interesting to answer.
Science outreach and engagement is really important to me as, hopefully without sounding too cheesy, school students are the future scientists. I think it is also really important that young girls get the chance to speak to female scientists as there are still far too few of them in popular media. The fact that students enjoyed my answers and chats and voted for me really means a lot!
I want to say a big thanks to everyone involved! To the students for their great questions and curiosity in science, the teachers for organising the chats, the other scientists for teaching me about their research areas and inspiring me with their enthusiasm for outreach, and of course the I'm a Scientist team for all their support and assistance throughout the event! The whole experience has been really rewarding and really fun and I will definitely recommend I'm a Scientist to other scientists I know.
Scientists! If you'd like the chance to win funding for your own public engagement work, apply for the next I'm a Scientist, Get me out of here: imascientist.org.uk/scientist-apply