Profile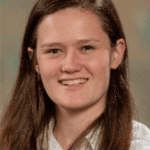 Emily Lewis
Curriculum Vitae
Education:

St. Pauls School, University of Birmingham

Qualifications:

Masters in Nuclear Engineering (MEng), A-levels, GCSEs

Work History:

Rutherford Appleton Laboratory, University of Birmingham, a software company, a coffee shop, a bar..

Current Job:

Scientific Computing Graduate at STFC

Employer:

The Science and Technology Facilities Council is a UK government body that carries out civil research in science and engineering, and funds UK research in areas including particle physics, nuclear physics, space science and astronomy.

My connections to STFC science and technology:

I work for them!
Favourite thing to do in my job: I like it when I build a program or a model and it actually works. I also like helping out at the outreach events my department runs. Plus the free donuts we get on Fridays are pretty great too!

About Me

I'm an engineer who recently finished university and became a computer scientist, I'm interested in finding more efficient and climate friendly energy sources.

Read more

Hello!

My name is Emily, I'm from London and now live near Oxford. In my spare time I do karate and other martial arts for sport, I play lots of games and watch films with my friends.

Here's me about to get knocked over in jujitsu…

I like cooking and I'm pretty good at it, I also like art and languages but I'm pretty bad at those.  I'd really like to get a dog, preferably a husky. 🐶

I have a degree in Nuclear Engineering where I took a few coding classes and really enjoyed them. So after graduating I found a job at a scientific computing department in a laboratory where I can use computers to do science research.

My Work

I make models of different nuclear reactor designs to find out how they behave. I'm currently studying the Molten Salt Fast reactor, one that has never been built before.

Read more

I work at the Science and Technology Facilities Council graduate scheme which means that I rotate through four computing projects over two years, so I get to do a variety of different things related to computers, engineering and science.

My current project involves building computer models of a particular design of nuclear reactor called the Molten Salt Fast Reactor.

This is a design of the reactor, it looks a little complicated but I only have to worry about what is happening in the core in the top left corner.

Sometimes systems are too complicated to understand with just writing and solving formulas. For example describing how water moves is hard because you need to consider how each atom is going to interact with all the other atoms and there might be millions of atoms so you would need to write millions of equations! On the other hand, sometimes systems are too dangerous or expensive to build an experiment for. I model lots of different designs and can't build 20 real test nuclear reactors a day…

The way we get around this is by building a computer model of how a system behaves. I tell a computer different rules controlling how particles move, what materials I want to use and what size and shape I want to test- then the computer can do a huge number of calculations to simulate how that design would work in real life.

I share this information with other scientists so we can make good design decisions like which type of fuel or coolant we should use when building the real reactor.

The Molten Salt Reactor is an unusual design as most reactors use solid fuel rods you might have heard of. Instead we dissolve our fuel into a liquid which means we can pump it around and rapidly drain it out if an emergency happens. Because of this the Molten Salt Reactor is a little safer than the ones we currently use in the UK, it is possible that in the next twenty years we will start building and using this design instead!

This is a picture of what the neutrons are doing in my reactor. The red and yellow circle is the core with the fuel so there is a lot of neutron activity at high temperature and energy. Outside the core is the reactor coolant with which the neutrons interact less strongly so we see less activity and energy. You might be able to see the little blue dots representing this.

Here is a simplified model of the reactor core, the blue liquid is our molten fuel and the surrounding green is the coolant fluid. I'm currently thinking about how fast we need to pump our coolant to make sure our core doesn't overheat!

My Typical Day

I run computer simulations and tweak my models. Sometimes I also build software tools to help myself and other scientists.

Read more

In the morning I check the results of my simulations. As they are so complicated, they involve many calculations which my computer cannot do in a single day. Instead I use my laboratory supercomputer which can do many more calculations per second and even then it can take up to 12 hours for the models to finish! So usually I leave them running overnight.

Here is a picture of our supercomputer. It's so large it takes up a whole floor, I work in an office that sits on top of it.

Then I will answer emails and ask my boss questions if I need some help. I use existing programs to build my models but sometimes need to code my own software, so I do a lot of programming- mainly in Python. There might also be meetings with my team where I give them an update on my work and occasionally a visiting scientist will come to give us a talk where I can learn something new. Once the chief scientist of NASA came to talk about life on other planets!

I really enjoy my job, I get to meet people from many different fields. For instance on site we have two particle accelerators, giant lasers and a space centre and many of my friends work there. Every day is a little bit different.

What I'd do with the prize money

I'd take it to our outreach team who will use it to arrange events and days where students can visit the laboratory or scientists can visit students in schools.

Read more

At work we have a department in charge of running our outreach events. We host days where students can come and learn about the science we do and have a go at engineering exercises and competitions we come up with or just have fun playing with our equipment.

For example recently we had a stargazing evening where we set up telescopes that children could come use to learn about space and astronomy. We also had a fair set up with different space science activities at every stall. I helped run the BeeBots where people had to program a little bumblebee robot to complete an obstacle course.

I'd like to give the £500 to the team so that they could run more events like this. Maybe even work with them in creating a differently themed event based around particle physics or computing.

My Interview

How would you describe yourself in 3 words?

Enthusiastic, friendly, doughnuts

What's the best thing you've ever done in your career?

I'm about to finish writing a paper and I might get to go present it at a conference

What or who inspired you to follow your career?

My dad. Then I had some really good physics teachers at school and university. Also Jocelyn Bell Burnell, a great lady and a great physicist.

What was your favourite subject at school?

Physics (of course!), and English and Art

What did you want to be after you left school?

An engineer or a scientist, but I wasn't sure what exactly.

Were you ever in trouble at school?

All the time. I was not very well behaved.

If you weren't doing this job, what would you choose instead?

I'd learn the trumpet and run away to be a jazz musician.

Who is your favourite singer or band?

Alt-J.

What's your favourite food?

Mango. And Chinese steamed pork dumplings. And chocolate eclairs.

What is the most fun thing you've done?

I went travelling by myself and surfing in Australia last summer.

If you had 3 wishes for yourself what would they be? - be honest!

A dog. And then... another dog! And then someone to look after them when I go away.

Tell us a joke.

How do you hide a horse with cheese? Use mascarpone!
---
---