Profile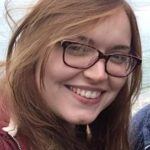 Sarah O'Sullivan
PhD student
Curriculum Vitae
Education:

Brinsworth Comprehensive School & Sixth Form (2001-2009), University of Sheffield (2012-2015)

Qualifications:

BSc (Hons) Physics, A-level Physics, Maths, Chemistry, PostGraduate Diploma in Nuclear Sciences

Work History:

Good jobs- NHS operating theatres, NHS Blood and Transplant Service, Sellafield Ltd. Not so good jobs- cleaning an STI clinic, hotel maid, dancer, bar work, waitressing

Current Job:

PhD student

Employer:
Favourite thing to do in my job: Handle radioactive powders and dangerous chemicals!

About Me

I'm a nuclear materials scientist PhD student

Read more

I live in Sheffield, although I spend a lot of time commuting to my fiance in Liverpool and I intend to move there after my PhD.

After I did my A-levels I decided not to go to uni and instead worked for the NHS in operating theatres then went on to work processing blood donations. After doing this I then went to uni, studying physics then moving into a materials science PhD. I still love all the gore from my NHS days though and I like learning about the human body as a hobby of sorts.

I'm also a massive dinosaur and fossil fan. I have a tattoo of a brachiosaur and my engagement ring is fossilised dinosaur bone. I've even made a T-Rex style skull out of plaster which now sits in my living room on display. I love to eat far too much and sleep far too much but when I am making an effort to move, I do pole fitness

My Work

I try to recreate nuclear accidents in a controlled way to make new uranium compounds

Read more

So I try to make new uranium compounds by sticking existing uranium compounds into a special furnace. The furnace has a supply of ammonia gas and heats up to 1100C with the intention of the ammonia breaking down and reacting with the starting material.

The aim with this is to find new compounds that might be formed when nuclear reactors have serious accidents. These are called loss of coolant accidents and the resulting really hot explosions, like those at Chernobyl and Fukushima, cause the nuclear fuel to melt which can make new compounds like those I'm trying to recreate. I've also branched out into using technetium to make similar new compounds.

My Typical Day

Go into our radioactive materials lab and prepare samples for my ammonia furnace

Read more

A typical day for me is mainly lab based. We have a whole dedicated lab for radioactive materials and a process for working safely and monitoring everything so we don't contaminate ourselves and the rest of the lab. I tend to work in a dedicated glovebox to keep all my compounds away from everybody else.

I make samples by grinding up powders and mixing them really well before heating them to bake them into a uranium compound I can use in my furnace. I also make starting compounds by dissolving mixtures and drying off the liquid to give me fine powders to work with. I then transfer it to my ammonia furnace. It gets sealed into the tube and then I have to check that there's no gas leaking as it's both toxic and smells really, really bad. My samples take up to 3 days to make so I often have lots going on at any time.

Once I make a sample, I measure it using a number of machines we have and use lots of special computer programs to look at that data, which takes lots of learning before I can even comment on my samples.

As I'm doing a PhD, I also have to do a lot of writing which has to fit around everything I do in the lab. I normally work from 09:30 to maybe 7pm or even later if I have a lot to fit in

What I'd do with the prize money

To support my research groups outreach actvities

Read more

My research group looks at different materials to safely contain nuclear waste for when it's disposed of. This is mainly based around cements and glass. We do lots of outreach events where we can to explain radiation, nuclear waste and its disposal.

We like to take samples of every day radioactive materials, like bananas, Brazil nuts and smoke alarms out for people to use and measure with radiation monitors. We also have samples of glass that contain uranium and actually glow in the dark. I'd like to use the money to add more cool items like this to our outreach kit as well as to create some models of nuclear waste containers for people to see.

Part of the money will also allow us to take our outreach further afield, particularly to communities that are near sites that are being considered for nuclear waste disposal.

My Interview

How would you describe yourself in 3 words?

Quirky, sleepy foodie

What or who inspired you to follow your career?

My old A-level physics teacher Dr Reeder

What was your favourite subject at school?

Physics, but also art and history

What did you want to be after you left school?

Medical physicist working in a hospital

Were you ever in trouble at school?

Probably, I was bored a lot

If you weren't doing this job, what would you choose instead?

I'd be one of those doctors who dissects dead people to determine how they died

Who is your favourite singer or band?

Right now, Carly Rae Jepson, although I still love Blue and Boyzone (embarrassing!)

What's your favourite food?

Chocolate, avocados, pizza, curry, sausage and mash, monkfish, clams. Basically all food in vast quantities

What is the most fun thing you've done?

A road trip in Australia

If you had 3 wishes for yourself what would they be? - be honest!

To have more energy, to have more time for my hobbies and to live somewhere nice and hot

Tell us a joke.

What do you call a chicken in a shell suit?.... An egg!
---
---